Made with love and with a formula that we have been improving for the last 30 years. French varieties on clay soil in the heart of Mallorca.
Three monovarietal wines and a coupage make up our most classic range. This time, less is more.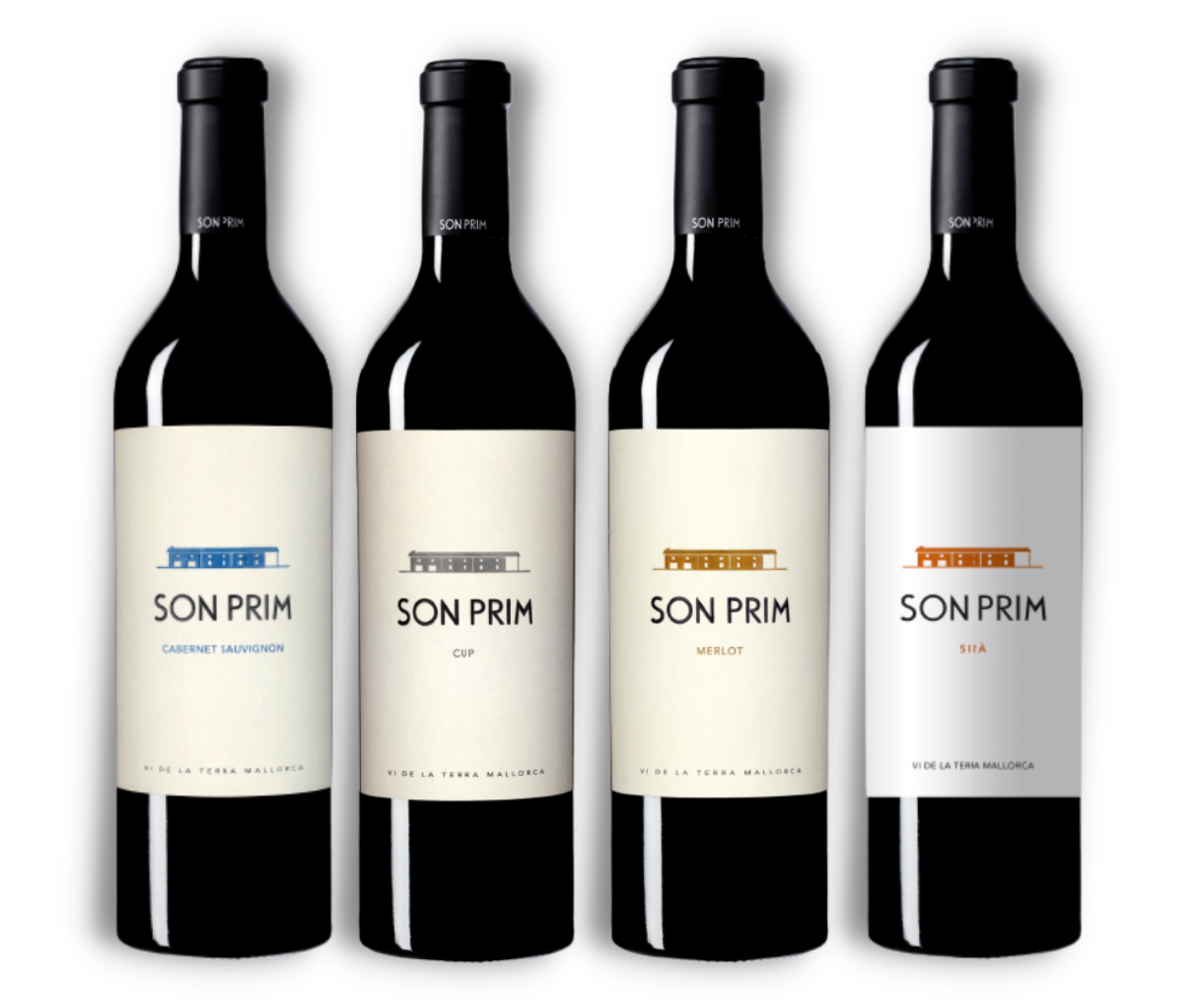 From a fresh Blanc de Merlot, through a young and fruity Esblanc, culminating in the complexity of our exclusive Chardonnay in barrels.
– Attractive, elegant and original –
Meet our new Roset. A very special wine for aging that can be enjoyed from now on.
With its white peach flesh tone and aromas of minerality, gray pepper, grapefruit, orange and raspberry, Roset has become one of SON PRIM's best sellers.
– The youngest siblings in the family are PRIM –
A pale yellow fruity Chardonnay with greenish notes. Light, with marked and fresh acidity. A fresh and sweet wine that reminds us of summer near the sea.
And a young and fresh red wine. Brilliant, bright pale red in color and aromas reminiscent of red fruits.
Elegant wines with character
We make wines of the highest quality from the fruit of our vineyards planted in the 1990s. Nowadays, following a natural process of improvement, we have grown in space and vineyards, always taking the utmost care of each of the links in the chain, from the suitability of each of the vineyards to the bottling of all our varieties of wine.
There is a Son Prim Box for each season of the year
A pack of six wines selected and in accordance with each time of the year, so that you can enjoy it with your loved ones.